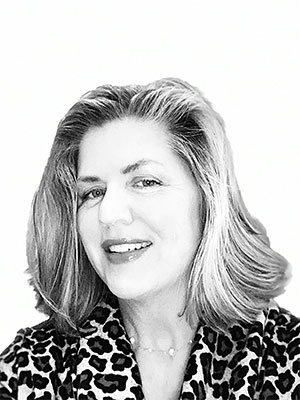 Irene Cochran
Real Estate Broker/Owner/Property Investor
Greater Lexington/Louisville Metropolitan Areas
I am the licensed Principal Real Estate Broker of Meridien Real Estate in Kentucky as well as a licensed Principal Real Estate Broker in Florida. I have been a Principal Broker since 1997.
Why the Lexington Kentucky Area
In 2016 I acted on my research that real estate values follow employment opportunities. I noticed the continued expansion of diverse industries and the variety of well-paying jobs here so I made my move. My main objective was to find a place that would provide decades of opportunity and stability; a place safe in which to live and to invest.
Kentucky now my Investing Home
Since 2016 I have exchanged the bulk of my properties from several other states into the Greater Lexington/Louisville area.
I established Meridien Real Estate and I have been a principal investor and exclusive broker in several new townhouse and condo projects. Each one has been a resounding success and has led me to make further investments to my portfolio and into this area that continues to prosper.
My Specialty
Single family residential sales as well as new to be constructed residential sales.
Newly constructed multi-unit townhomes and condo/apartment complexes.
Vacant Developable Land acquisitions.
Experience
My experience spans back to the early 1990's.
Beginning with downtown South Beach residential acquisitions and renovations. I was just in time as South Miami was heating up.
While renovating and living in sunny south Florida I obtained my private pilot's license. Flying my own airplane I surveyed (before google earth!) the less travelled Northwest Florida Coast, discovered opportunity in Panhandle of Florida and made my move…
I acquired and developed my own beachfront acreage; assembling and brokering neighboring properties that resulted in two of the larger and the single most successful development in that area.
Then deja vu, all over again
While on one of my flying scouting trips I discovered Mustang Island, Corpus Christi, Texas. I exchanged [always taking advantage of 1031 tax deferrals] my Northwest Florida beachfront properties into nearly one mile of beachfront acreage. I also assembled and brokered beachfront acreage to my professional clients. One transaction resulted into the sale of the property which became Cinnamon Shores the single most successful development today on the Texas coast.
I also successfully owned, renovated and ultimately sold three Savannah Historic buildings. Two of which ended up on the Old Town Trolley Tours of Savannah route.
My Work Ethic
Many of my buying clients are super busy and rarely can find the time to research, run around or find investments or a new home on their own. I find it a compliment that they have relied upon me to do the leg work and find them great investments.
I understand there is a lot at stake financially and personally.
I consider each and everyone individually. I am a really good listener and evaluator.
With all of my experience from countless past sales combined with my own numerous personal investments, I really enjoy looking for investments and having the people I help prosper and have happy success stories like my own.
If you would like to work together, please reach out. I look forward to getting to know you and I am here to help you achieve your goals.